YOUR HOLIDAYS AT THE HOTEL VILLA ROSSI
Sea, Beach and Relax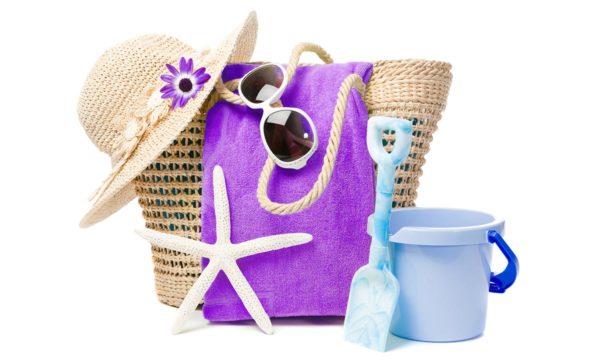 Service and organisation recognised world over. Our beach is known for its safe and shallow water, ideal for the whole family: children, the young and not so young. In the sun, for a guaranteed tan, or in the water for refreshing swim, there is the opportunity to meet interesting people.
There is plenty of opportunity too for sports on the beach, with beach volleyball tournaments, bowls, and in the best hours of the early morning, gym to music on the shore or in the water.

With its seven kilometres of soft, white sand, Bellaria Igea Marina is the ideal choice for those who want to spend a worry-free holiday, with things to do and a feeling of well-being. The beach is a soft, golden carpet, where children can play freely and open air fans can practice their favourite sport or toast in the sun far from the stress of every day life. There are hundreds of beach establishments in Bellaria Igea Marina and plenty of free beach areas too.

Clean sand, coloured parasols, beach beds, children's games, perfectly stocked bars for the most pleasant seaside holiday. A familybeach. Safety and cleanliness are the qualities that have made the beach at Bellaria Igea Marina the natural destination for the holidays of families with children.

A sandy bottom, shallow for a long stretch and without hidden dangers, is the ideal place to enjoy the benefits and pleasures of a swim in the sea, totally relaxed and safe. The modern equipment for children, the high quality of the beach establishment, their friendly professionalism, the clean sea, the shallow water, all guarantee a serene and amusing holiday for families.

A high energy beach. Not just sun, but also sport and things to do. Bellaria Igea Marina offers a wide range of opportunities for the most dynamic visitor. Many seaside establishments offer beach sports and equipment, from traditional bocce to beach volleyball, from beach tennis to beach soccer. There also are other activities like aquagym and Latin dancing , plus two sailing clubs for passionate sailors.
Would you like more information?
Contact us

"We stayed 4 days in a great 2 star hotel that could easily be a 3 star. Friendliness, hospitality, cleanliness and great food. Immediately ready to meet the needs of the customer … Great value for money"
FAMILY CRIPPA FROM BERGAMO
"Hotel clean and newly refurbished… Very important in my opinion is the gate that prevents children from ending up in the street. I want to stress this because other facilities always there in the area do not have it … I will definitely go back there. A hug to all the staff"
MATTEO B.
Contact us
Would you like to have more information? Know the availability for your holidays?
Contact us
We will be happy to answer
any questions you may have
Write us an email
Would you like more information about our Hotel and our services?
Write us an email
Email: info@hotelvillarossi.it
Call us!
Would you rather talk to us directly on the phone?
Call us!
Call us at (+39) 0541 330 271